A quick plug for a seminar on Shakespeare and emotion that I'm co-organizing with the excellent Kristine Steenbergh next year. It's part of the European Shakespeare Research Association's conference at the University of Worcester, 29 June – 2 July 2015. While the panel isn't explicitly digital, people interested in the kinds of affective experiences digital Shakespeare produces are very much encouraged to get involved. There is a European focus, but it is broadly construed. Our aim is to have a mix of historical, literary, philosophical, and performance-oriented papers, so whatever your approach to Shakespeare, emotion, and affect please do consider submitting an abstract. More information below.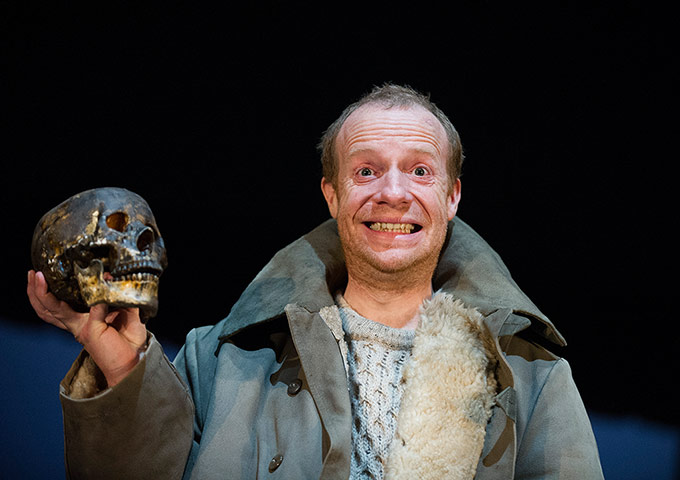 Shakespeare and European Communities of Emotion
Dr Erin Sullivan, Shakespeare Institute, University of Birmingham, e.sullivan@bham.ac.uk
Dr Kristine Steenbergh, VU University of Amsterdam, k.steenbergh@vu.nl
This seminar focuses on the importance of emotion in Shakespeare's plays and poems and their significance within various European contexts. Acknowledging that emotion can be both culturally and historically contingent, as well as something shared across different cultures and communities, this seminar is interested in searching out the fault-lines of Shakespeare's emotional registers and understanding their power to transcend different kinds of European boundaries, as well as reinforce them.
Papers in this seminar might take a historical approach, considering, for instance, how Shakespeare's works participated in scholastic debates about the relationship between emotion and the body, the rhetoric of emotion, the role of emotion in politics and governance, or the ethics of emotion. They might in turn consider how religious change across Europe in the sixteenth and seventeenth centuries shaped Shakespeare's representation of emotion and its place within spiritual devotion, personal piety, and holy ritual.
Other participants may choose to take a different approach, using literary readings or performance-based analyses to consider how emotion in Shakespeare has been interpreted more recently by European readers, philosophers, directors, actors, and audiences. Such papers might focus, for instance, on the role emotion has played in the acting styles developed by famous practitioners such as Stanislavski, Brecht, or Laban, and the subsequent effect this has had on Shakespearean performance, or on how particular emotions have been generated within the context of European national theatres, Shakespeare festivals, and other performance venues.
Whatever their preferred approach, participants in the seminar are invited to consider the extent to which emotion is a hallmark of Shakespeare's literary and dramatic craft, and whether or not it is a constant, or at least translatable, feature across different European cultures and communities. To what extent does emotion in Shakespeare bring European readers, performers, and audiences together, and to what extent does push them apart?
If you're interested please submit an abstract (200-300 words) and a brief biography (150 words) by 1 December 2014 to both me and Kristine. All participants will be notified about the acceptance of their proposals by 1 March 2015, and the deadline for submitting the completed seminar papers (3,000 words) will be 1 May 2015.
******